Rosemary Ginger Rye Kvass.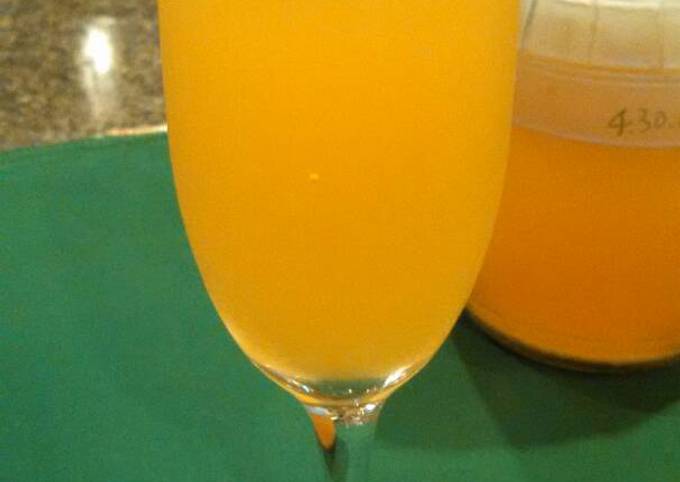 You can have Rosemary Ginger Rye Kvass using 7 ingredients and 9 steps. Here is how you cook it.
Ingredients of Rosemary Ginger Rye Kvass
Prepare 600 g of sourdough rye bread.
Prepare 1/4 cup of cane sugar.
You need 1 tsp of sea salt.
You need 1 bunch of fresh Rosemary.
Prepare 1 Tsp of fresh ginger, sliced.
You need 1 Tsp of homemade sourdough starter.
You need of Few raisins or other dried berries.
Rosemary Ginger Rye Kvass step by step
In a 250°F oven, drying up broken bread for about 20-30 min.
Bring water to a rolling boil.
In a big jar, put all dried bread in, pouring on the bread with 2 L boiling water..
Dissolve sugar and salt in the water, and then add Rosemary and ginger.
After cooling down to room temperature, add 1 Tsp homemade sourdough starter.
Let it sit overnight at room temperature.
Next morning, drain the mixture, and keep the flow through liquid. Discard everything else.
Transfer all liquid into a clean jar with screw top lid. Add a few raisins or other dried berries..
Ferment at room temperature for another 3-5 days before storing it in a refrigerator..
For Granma, I Love Cooking for Granma Recipes.